For more than 40-years, Clear Water Filtration has been providing customized water treatment systems and services to residential, commercial, industrial, and public water sector customers throughout most of Vermont.
We are a family-owned and operated company providing high-tech expertise, results-focused equipment and systems, and unmatched, personalized service to every customer we serve.
We are active members in numerous industry organizations, which help us remain abreast of the latest technology and developments to best serve our customers.
Giving back is an important component of the Clear Water Filtration culture. We collaborate with HOPE to support their beneficiaries faced with unsafe drinking water. We support Mad River Valley Rotary, Pure Water for the World, Central Vermont Home, Health & Hospice, and the Vermont Rural Water Association. In addition, we have an internal program to provide assistance to families who need safe drinking water, but the cost of the equipment exceeds their budget. We address these families on a case-by-case basis. Jen Fleckenstein, Co-Owner of Clear Water Filtration, volunteers as a co-lead of MRV Women Business Leaders, a local women-led business organization.
If you have water-quality questions or concerns - please reach out to Clear Water Filtration. We would welcome the opportunity to provide the information you need and be of service to you.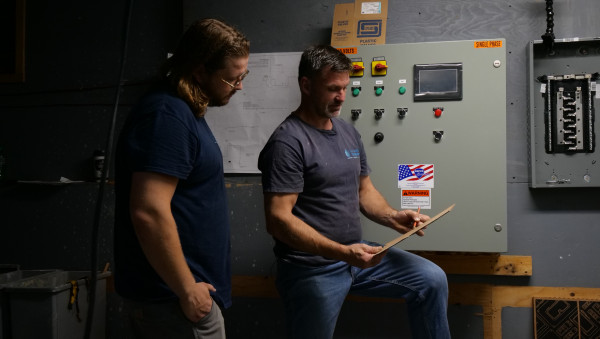 We're Hiring!
Clear Water Filtration is hiring and looking for the best problem-solvers, technical-thinkers and team-players out there! Current available positions include;
1. Installation Technician
2. Service Technician
Connect with us and apply today!