Public Water System Operations and Maintenance
Clear Water Filtration has earned the trust of our clients, state regulators, and regional engineers. We are proud to be the highly regarded go-to expert in water treatment installation and water operations services.
Full Service Water System Operations
Clear Water Filtration Public Water System Operators are experts at what they do - holding certifications for Class 4B, Class III and Class II.
Our Services Include;
Water Sampling and results interpretation

Managing all state and water system user communications

Representation at all Sanitary Surveys

Completion and submittal of monitoring waivers

Consumer confidence reports

Budget development assistance

Source Protection Plans and Updates

Sampling Plans

Operations & Maintenance Manuals

Water treatment installation and service
Are you a Public Water System? Learn more here!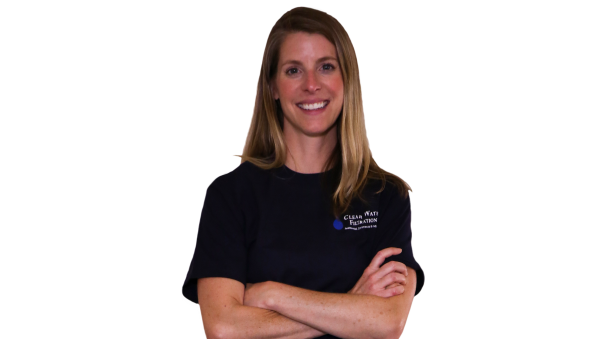 Ask an Expert.
Contact Me!
Co-Owner and Class III Water Operator, Jen Fleckenstein, can answer your questions on Public Water System Operations, permitting, testing and water treatment installation. Having worked with over 50 Public Water Systems of varying sizes and complexities. Jen and her team of Class II and Class III Water Operators are experts in all things related to compliance.