Public Water System Operations and Maintenance
Clear Water Filtration can oversee the Water System Operations for your Class II or Class III Public Water System by ensuring all required samples are taken at the appropriate time, all paperwork is submitted to the state based on state guidance and all regulatory requirements are met. If your system has fallen out of compliance, our highly trained Water Operators will work with you to regain compliance and provide you with a budget to ensure the system has the financial capacity to meet the requirements.
Compliance Water Testing
All public water systems are required by the Vermont State Drinking Water and Groundwater Protection Division to sample for certain contaminants based on a state issued monitoring schedule. Clear Water Filtration has a staff of two Class III Certified Water Operators and one Class II Certified Water Operator who can complete all testing requirements and ensure any follow-up needs are completed based on state guidance and regulatory requirements.
Are you a Public Water System? Learn more here!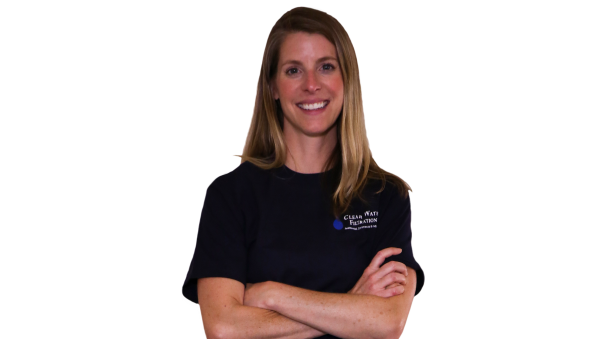 Ask an Expert.
Contact one of our water filtration experts today.
Co-Owner and Class III Water Operator, Jen Fleckenstein, can answer your questions on Public Water System Operations, permitting, testing and water treatment installation. Having worked with over 50 Public Water Systems of varying sizes and complexities. Jen and her team of Class II and Class III Water Operators are well-versed in all things related to compliance.