Arsenic Removal Water Filter
Arsenic is an element that comes in multiple forms and can
be naturally found in rocks and soil, and is used for a variety of purposes within industry and agriculture. It is colorless, tasteless and odorless. Clear Water Filtration recommends testing for Arsenic every 3-years. The Vermont Health Department and EPA recommends treatment if your Arsenic level is at or above 10 PPB. Drinking water with arsenic over a long period of time may cause an increased lifetime risk of bladder, lung or skin cancer.
Available Downloads and Options:
Arsenic in Drinking Water Information; VT Health Department
Adedge Arsenic System Point-of-Entry System Brochure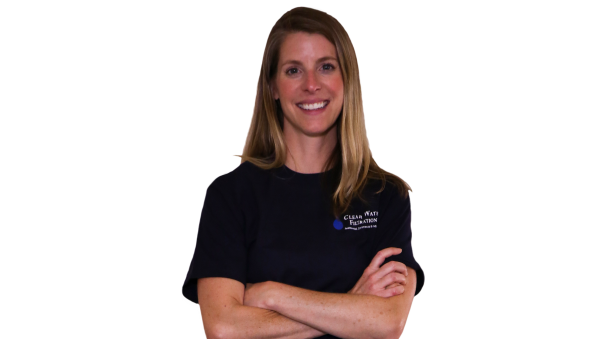 Ask an Expert
Contact one of our water filtration experts today.
Have you found Arsenic in your drinking water supply? Contact Jen Fleckenstein, Co-Owner and Class II Water Operator, to learn about your next steps and treatment options.